Marchionni 2020 Prize – Twenty artists for Goya
30 Dic 2019 - News, Uncategorized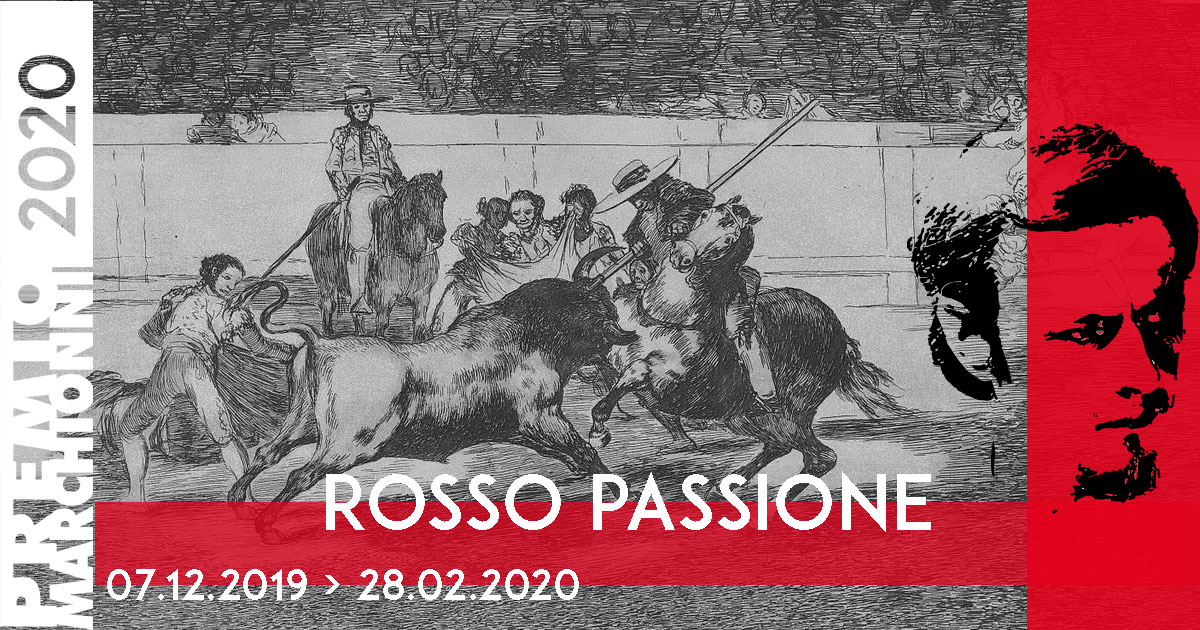 Marchionni 2020 Prize – Twenty artists for Goya
Caution!! The competition is WITHOUT THEME. The twenty artists who will be selected to reinterpret Goya's work will be chosen from among those who will register for the two prizes: Marchionni Prize and Rossopassione Prize. Therefore the artist signs up with one or more works of his repertoire, which MUST NOT in any way and / or necessarily be based on Goya.
READ THE NOTICE CAREFULLY !!!!
The 2020 edition of the Marchionni Prize and the Rossopassione Prize begins. After the successes of the exhibitions of the years 2018 and 2019 respectively on the engraver Rembrandt (set up in the spaces of the Magmma Museum and subsequently on the Promenade Du Port in Porto Cervo in the former MDM Museum), and on the engraver Manet (project of the exhibition Manet Engravings: The Alfred Strölin edition of 1905 at the Magmma Museum and subsequently at the Archaeological Museum of Olbia) the Marchionni Prize confirms the format that provides in the special section, an award that will connect the selected artists to an important event related to the exhibition of a great author of the past.
The important event will take place in the rooms of the Magmma Museum and will follow the experience of the last few years; the chosen artists will have to create at will a work, technique and style, reinterpretation of an engraving by Goya present in the exhibition.
As for the other prizes, there will be a cash prize for the absolute winner (graphic and pictorial sections) and, as an option and in addition, a personal exhibition and a collaborative relationship with an important Milanese gallery. The traveling exhibitions in institutional places such as the Palazzo del Collegio Raffaello and the Cà La Ghironda Museum in Bologna are also confirmed. As for past editions, a catalog and a final exhibition will be created, as expected, in the Magmma rooms in the Bishop's Palace of Villacidro.
Furthermore, after the positive experience of the 2018 and 2019 editions, the Rossopassione Award is included as a special independent section, in addition to the two sections of Graphics and Painting, in order to expand the artistic offer and create a single event.
The Marchionni Prize is a collateral activity of the Magmma Museum which enjoys the patronage of the Presidency of the Sardinia Region, the Municipality of Villacidro and the Municipality of Urbino with the support of the Fondazione di Sardegna.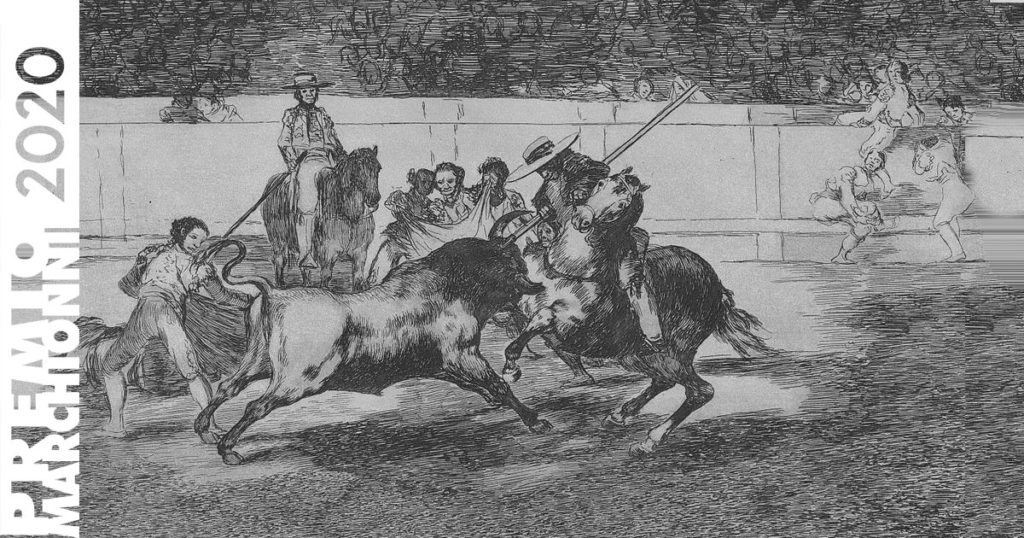 ---