MARCHIONNI PRIZE 2018 – GAVINO GANAU
9 Nov 2018 - News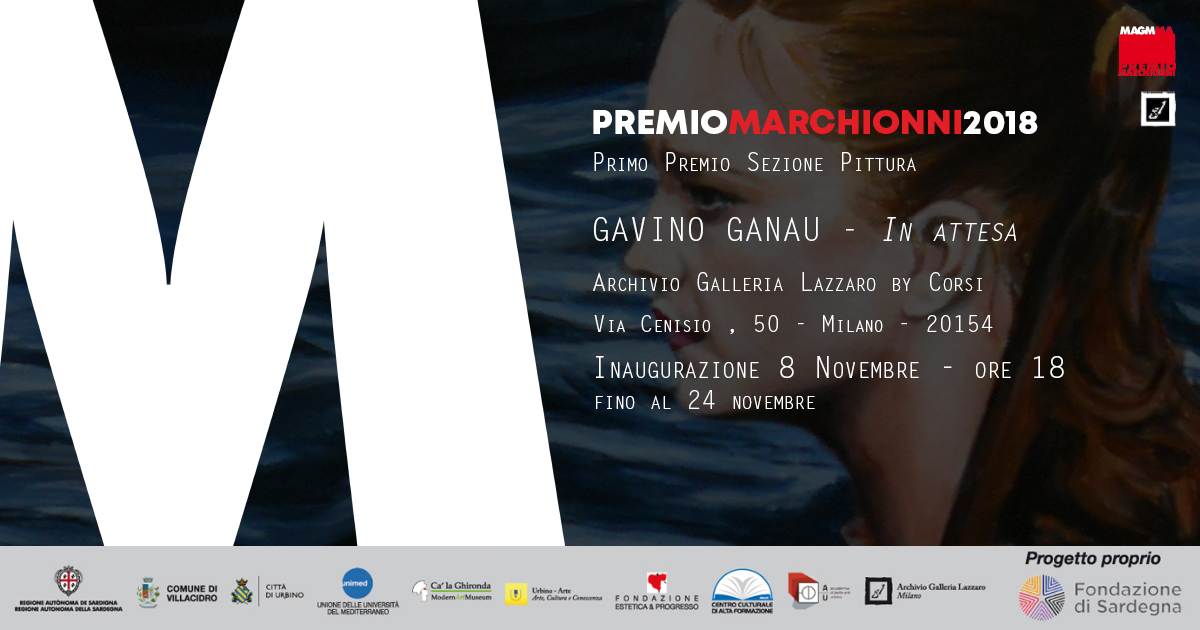 MARCHIONNI PRIZE 2018 – GAVINO GANAU
Milan 8 November 2018 – Lazzaro Archive by Corsi
Gavino Ganau – "L'Attesa".
With this title the exhibition of Gavino Ganau was inaugurated at the Lazzaro Archives by Corsi di Milano organized in collaboration with the Magmma Museum of Villacidro. The exhibition is the prize for the winner of the 2018 Edition of the Marchionni Prize, put up for grabs for the first time by the organization with this formula; part in money and part, in fact, with an exposure and collaboration with the same Archive for a period of time. This is to meet the expectations of artists who can aspire to present themselves, as in this case, in a sought-after square like Milan.
Ganau's painting was fueled by a comparison with mass-media languages ​​and popular contemporary icons. In this phase the works fall into different thematic strands, creating more or less complex compositions where, through the use of filmic and photographic frames, it creates a poetically felt unicum.
Later he abandoned the use of images of the star system, or in any case provided by the media system, to concentrate on the common people absorbed in their own thoughts and caught in disparate environments: interiors, metropolitan spaces and anthropomorphized nature. Attention moves towards a more deeply metaphorical modality. The final image, as a condensate of an existential-sociological reflection, is produced spontaneously, where even the insertion of the written word has its function in the pictorial composition. His portraiture production is also important. The most recent production focuses on the search for a new chromatic and luministic dimension, more varied than its typical black and white; a new technical approach permeates his painting while remaining linked to the subjects most dear to him.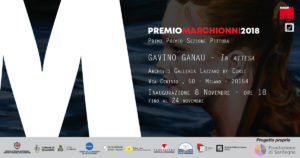 ---